NEWS ITEM — The Housing Market
---
A Turnaround — How Soon?
Real estate leaders expect the housing market to turn around sooner than other sectors.
The coronavirus pandemic has thrown a wrench into what is typically a busy season for home transactions, but leaders in the industry are expecting activity to pick back up in the coming months.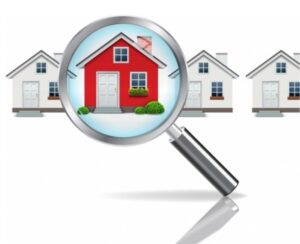 The National Association of Realtors did a "flash survey" of its members in April as evidence that the majority of buyers and sellers are either continuing the process or delaying their decisions for a couple of months. The survey, conducted April 19 to 20, found that 44% of NAR members reported buyers holding off on their purchases for a couple of months, a figure that held steady in another NAR flash survey conducted in early May. Similarly, the May survey found that 51% of members reported sellers are delaying their home sale for a couple of months.
Inventory will remain a challenge. In the Denver metro area, where inventory was low coming into the year, active listings rose to 6,855 homes at the end of April, according to the latest market trends report from the Denver Metro Association of Realtors. Active listings in April averaged 14,929 homes in the Denver metro between 1985 and 2020. Demographics remain in favor of home buying activity picking back up, with the largest age group, millennials, in their peak home buying years. Historically low interest rates could also help.
The most likely scenario is that much of the spring selling season has simply been deferred, and the velocity of transactions is anticipated to increase in the coming weeks and months.
Click here to listen to a podcast of an interview with NAR Chief Economist Dr. Lawrence Yun on the effects of the Coronavirus on the economy and housing.
---
Lisa Huntington-Kinn is a member of the Southern Gables Neighborhood Association Board of Directors and a Broker Associate at HK Home Team Your Castle Mountain Properties.